CLARENCE and ALABAMA GO TO CANCUN
Digital Illustration Movie Tribute 2023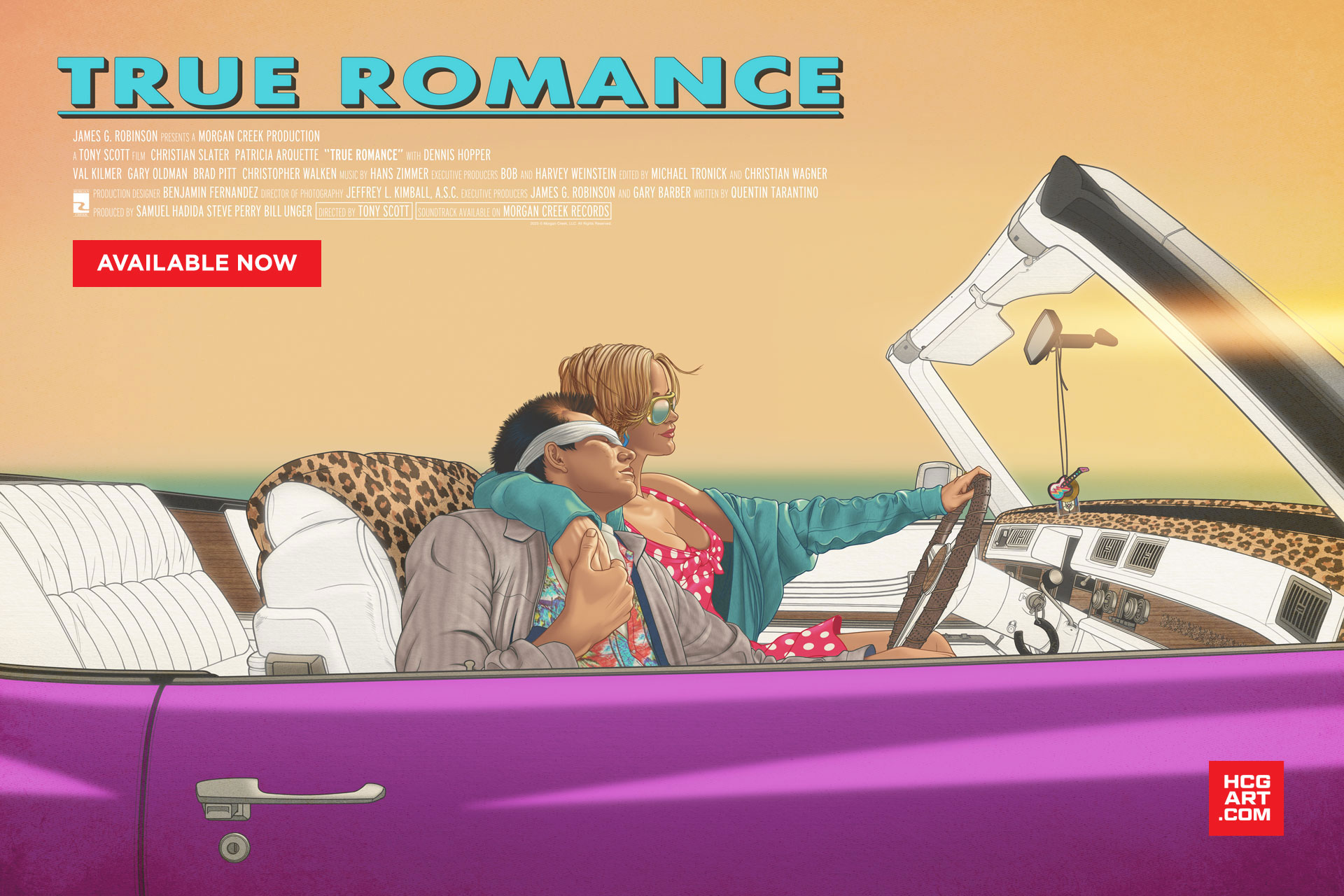 STEALING – CHEATING – KILLING – WHO SAYS ROMANCE IS DEAD?
This movie came out at a pivotal time in my life. I finished high school & was playing in bands. This movie spoke to me in ways that no other film had done. Reservoir Dogs came out the summer before & I was aware of Mr. Tarantino & Tony Scott as director. It's a crazy star-studded cast. There are so many one-liners that I continue to use. It's one of my favourite films.
Released in the US & Canada September 10th 1993
Directed by Tony Scott and Written by Quentin Tarantino (& Roger Avery)
Cinematography Jeffrey L. Kimball
Music Hans Zimmer
10 years later, I've always wanted to make a proper digital version of this as the original acrylic on Birch wood (for the @plywoodcollective HEROES show @spintoronto back in 2013) was done super quickly & sold without getting proper photos. This time around I took my time.
Took some liberties yet tried to get all of the knobs & dials close to the original design. I spent way too much time on the car detail, which eventually got covered up. Classic.